The system requirements for the Assassin's Creed 2 game on the PC are:
Processor: Dual core processor 2.6 GHz Intel® Pentium® D or AMD Athlon™ 64 X2 3800+ (Intel Core® 2 Duo 2.2 GHz or AMD Athlon 64 X2 4400+ or better recommended)
RAM: 3 GB Windows XP / 2 GB Windows Vista
Video Card: 256 MB DirectX® 10.0-compliant video card or DirectX 9.0-compliant card with Shader Model 3.0 or higher
Sound Card: DirectX 9.0 or 10.0-compliant sound card (5.1 sound card recommended)
DirectX Version: DirectX 9.0 or 10.0 libraries (included on disc)
DVD-ROM: DVD-ROM dual-layer drive
Hard Drive Space: 12GB
The Problem
Here's the specification of  a PC currently on the market:
Processor :  AMD Athlon™ II X3 425 Processor, 2.7 GHz, 2.0 GHz HT (4000 MT/s), 3 x 512 KB L2 Cache
Operating System:  Genuine Windows® 7 Home Premium
RAM:  3072 MB DDR2
Graphics card:  NVIDIA GeForce 7100 integrated graphics
See the problem?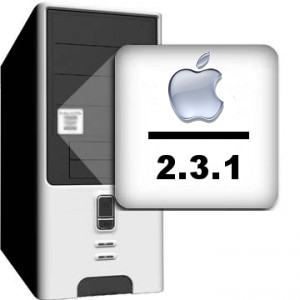 To some people, the information above is fine.  For the majority of people, it is not (if I called my Mum and asked her what graphics card she had I'd get an "eh?  a what?").  So why, in 2010, have we not come up with a cleaner mechanism for hardware and software requirements instead of obfuscated blurbs like the above?  The problem is really a simple one – a customer walks into a shop, wants to buy some PC software and wants to know/confirm it will run adequately on the PC they own.  Simple enough, so can we simplify the jargon?
The Solution
Here's how I would do it.  I think.  Let's face it – the critical aspects in terms of specification, these days, are Operating System, CPU, Graphics Card and RAM.  We can pretty much disregard hard drive space, I haven't had a disk space issue since the 1990s, disks are cheap as chips these days.  Likewise, I've not run into a PC without a sound card for even longer, nor had an issue where a sound card would not be up to the job (yeah, we can have surround if we like, dolby 5.1 blah blah, but essentially, the base is still a sound card and a couple of speakers).
We can capture what's needed in a 3 point number and an Operating System indicator.  For example, the back of the box for "some game" might give an "SR" (System Requirements) Score of:

2.3.1
(or possibly a "minimum" and "recommended" set of values)
First we give the OS as an icon.  Windows, Mac, Linux, others and variants (e.g. XP/Vista/…):

Next, a 3 digitnumber, in order:
The System Level
The Graphics Card Level
The RAM Level
If your PC SR was 2.3.1, that would mean:
System power 2, Graphics power 3, RAM level 1
Et Voila.  PCs should come out of the shop with a nice "SR" sticker instead of all those badges for Intel, nVidia, ATI or whoever.  Likewise, software boxes would have a simple panel on the back giving a rating.  No more confusion for anyone, you can tell at a glance if your system is up to the job of the software you're buying – all you have to ask is "is that SR number bigger than mine?". If it is, move along, that software isn't for you.
Under the Hood
System level, what does that mean?  Hypothetical example:
System 1:   At least 1Ghz processor
System 2:   At least 2Ghz
System 3:   At least Dual Core, 2Ghz
(etc.)
The Graphics level:
GPU 1:  3d 64MB shared memory or more
GPU 2:  128MB dedicated memory or more
(etc.)
Lastly, memory (RAM) level:
RAM 1:  1GB or more
RAM 2:  2GB or more
(etc.)
Example
Assuming:
My PC is SR rated "Windows XP 2.4.3"
The game I wish to run is approved for Windows XP and rated:
2.3.2  It would run fine!
2.5.2  It would struggle with graphics

3

.4.3

It would struggle generally (CPU not fast enough)

2.4.

5

  It would struggle generally (not enough memory)
Simples 🙂